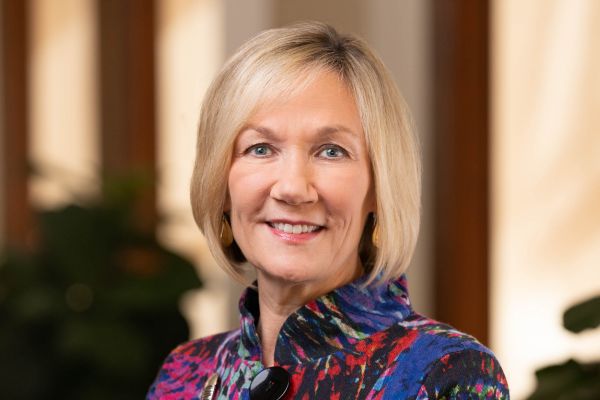 Karen Branding is the St. Louis Fed's senior vice president for External Engagement and Corporate Communications, corporate secretary and a member of the Bank's Management Committee. She oversees the Bank's strategies for promoting transparency and outreach, including external and internal communications, industry and government relations, community development, public outreach and the Bank's Economy Museum.
Before joining the Bank in 2011, Ms. Branding was the associate dean of marketing and communications for Washington University's Olin Business School. She was with Anheuser-Busch for 15 years, serving as chairman, president and CEO of its Busch Creative Services subsidiary; corporate vice president of Busch Entertainment Corp.; and director of corporate communications for the parent company. Her early career was in Washington, D.C., where she was a public policy analyst at the U.S. Office of Management and Budget and U.S. Department of the Treasury. She entered the federal government as a presidential management fellow.
Ms. Branding earned her bachelor's degree in public administration from Drake University, master's degree in public affairs from Indiana University and MBA from Washington University in St. Louis.
Ms. Branding is active in the community, with current board service at Drake University, United Way of Greater St. Louis, Missouri Baptist Medical Center's Community Advisory Board and her neighborhood association. She is the recipient of Washington University's Emory Award for leadership and scholarship, YWCA's Leader of Distinction Award and Drake University's Alumni Loyalty Award.