How the Pandemic Affects Minority-Owned Small Businesses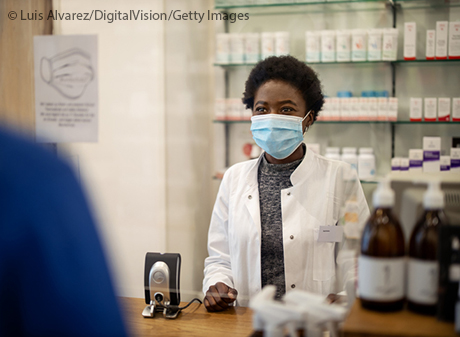 During the COVID-19 crisis, inclusion of small, woman- and minority-owned businesses as contractors and in the considerations of decision makers is more critical than ever.
The pandemic has caused immediate difficulties and will cause long suffering for many minority entrepreneurs, if not the end of their businesses in the future, if rapid action from decision makers in the private, public, and social sectors is not taken soon.
When much of the economy was shut down in the early months of the pandemic, African American business owners were hit especially hard, with their numbers declining by 41%, according to an Aug. 27, 2020, article by Robert Fairlie of the economics department at the University of California, Santa Cruz.
Other minority-owned and women-owned businesses also were disproportionately affected, with the numbers of active Latino business owners declining by 32%, and Asian and female-owned business owners by around 25%, according to the article, which was published in the Journal of Economics and Management Strategy. (October data collected by Fairlie showed recovery for all the groups except Asian business owners.)
The crisis could have a bigger effect on minority- and women-owned small businesses in particular for two "critical reasons," according to a May 27 report by management consulting firm McKinsey & Company. "[The businesses] tend to face underlying issues that make it harder to run and scale successfully, and they are more likely to be concentrated in the industries most immediately affected by the pandemic."
Service industries have the highest share of minority-owned small businesses, the report said. These services—including lodging and food services, personal and laundry services, and retail—often require people to be near others and are less likely to be delivered remotely.
And although the health care and social assistance sector is less likely to suffer from immediate net job loss and company closures, its workers are among the most exposed to the virus, the report said.
Other challenges also could harm minority-owned small businesses, according to a Federal Reserve Bank of New York report published in April 2020. The report was based on the Federal Reserve banks' 2019 Small Business Credit Survey.
Minority-owned small businesses were more likely than others to show signs of limited financial health—based on profitability, credit scores and propensity to use retained earnings as a primary funding source.
A greater percentage of minority-owned companies than white-owned businesses were classified as "distressed": 21% of Black-owned and 18% of Hispanic-owned businesses were distressed, compared with 5% of businesses owned by non-Hispanic white people, according to the report.
Distressed companies were more than three times more likely than healthy businesses to report that they would close or sell the business because of a two-month loss of revenue, the report shows.
So how can corporations, organizations and supplier diversity professionals from the private and public sector help support minority entrepreneurs and businesses during the crisis?
Communicate constantly with diverse suppliers to stay abreast on how they may have had to pivot their business and new services during the crisis.
Use every procurement opportunity to affirm commitment to including diverse suppliers.
Connect with non-diverse suppliers that have large spend within their organizations to see if they have opportunities to partner with diverse suppliers.
Continue support for supplier diversity programs from executive leadership.
A call to action is needed from every organization and corporation to step up to help those with whom they have formidable relationships and partnerships. We should all stand with and be a strong advocate and ally for our small businesses, to help them stay resilient and relevant during this difficult time and after the COVID-19 crisis, to ensure their longevity.
More to Explore
This blog explains everyday economics, consumer topics and the Fed. It also spotlights the people and programs that make the St. Louis Fed central to America's economy. Views expressed are not necessarily those of the St. Louis Fed or Federal Reserve System.
---
Email Us