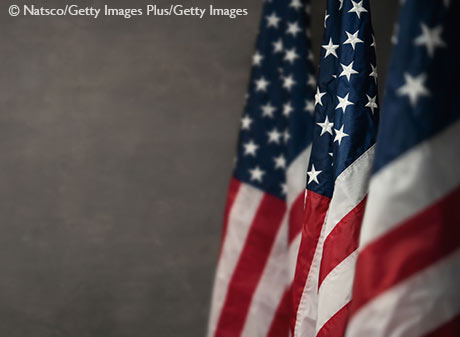 There were 18.7 million veterans in the U.S. civilian population as of October 2019, including 9.2 million who were participating in the country's civilian workforce, according to the Bureau of Labor Statistics.
Attracting veterans to jobs at the St. Louis Fed and retaining them are key goals of Serving, Educating, Reaching Veteran Employees (SERVE), an employee resource group at the Bank created in 2016.
Made up of veterans and their allies, SERVE works to create an inclusive environment for those who served in the U.S. armed forces. Such efforts range from organizing Bankwide events that highlight veteran issues and raise awareness about the military experience to representing the St. Louis Fed at job fairs for veterans.
Ed Martinez, a senior information security analyst with our Treasury division, is the operations lead with SERVE. He served 25 years in the Air Force and is a Veterans of Foreign Wars (VFW) post commander in O'Fallon, Ill.
Jack Kennedy works as a senior recruiter in Human Resources. He is the membership chair with SERVE and is a veteran ally whose father and grandfather both served in the Army.
In this Q&A, both spoke about the opportunities and challenges for veterans in the civilian workplace.
Ed, what was your experience in the military?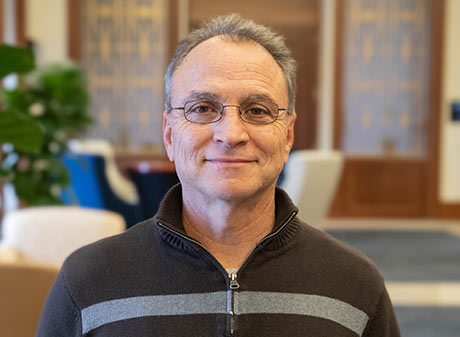 I signed up in the middle of my senior year in high school and entered the Air Force in August 1980. When I left in May 2006, I was an E-9, the highest enlisted rank, with the title of Chief Master Sergeant.
My last assignment at Scott Air Force Base involved working with another person of my same rank located in Washington, D.C. Our responsibility was to control the training needs and requirements for a large amount of the Air Force workforce—about 12,000 to 15,000 people—that fell under certain job skills.
So it was pretty strategic-level planning of a particular group of people in the Air Force.
Did you face any challenges when you decided to leave the military and re-enter the civilian workforce?
Martinez: It's quite daunting, actually. Again, I went in at 18. I never had to write a résumé, I never had to search for a job. I did within the Air Force structure, volunteering for specific duties, but having to put together my first résumé was a big deal. That's a daunting task for service members because we sell ourselves in different ways within the military structure.
The military has transition classes that help you get prepared for it, such as telling how to dress and having you go through some interviews. But going out on real job interviews was a bit scary.
What were the differences you saw between the military and your first civilian job?
Martinez: It's a rude awakening. Compared with the civilian world, the military is very structured. Just by looking at someone's uniform, you can quickly see that person's level of leadership and their function. If you were walking up the hall, I can quickly identify what rank you are and in my head I know where you are in the pecking order, or by looking at your badges, I know what skill set you have or what you do.
And for everything we do in the military, there is a procedure. There's a book you can pull out that tells you how you must do it, no matter where you're at. Lives can depend on these job skills, so we've got to be trained the same.
Stepping into the civilian world was kind of a shocker because it wasn't that way in places where I previously worked.
On the personal side, as a military leader, you focus on the whole person. It's my business to know how you're doing financially, how your marriage is going. I've got to know if something is upsetting you because it may affect your ability to do your job. For example, if one of my people bounced a check, I'd get notified because it could be a financial thing, it could be tied to your security clearance, or it could be tied to that person's mental state.
On the civilian side, managers don't have to know about your life outside of work. That was a big change for me.
Jack, what can employers do to help veterans?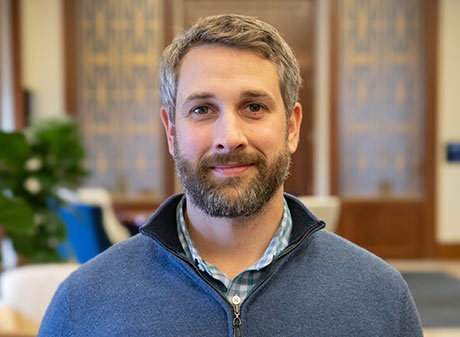 Jack Kennedy: I think it goes back to education, such as correcting misperceptions about veterans and really educating hiring managers about the huge, untapped pool of talent that veterans represent.
Here at the St. Louis Fed, SERVE is working with HR to develop a guide to better explain the military's levels of leadership and structure to hiring managers. I don't think a lot of civilians understand how to translate that leadership into the civilian workforce.
But just as important is communicating to the employee base that veterans offer value. It's one thing to have this knowledge as an employer, an HR department or even an ERG [employee resource group], but it's important to get the word out and ensure that this knowledge is shared among the entire organization.
By educating and communicating the value of hiring veterans, employers can create an environment that is veteran friendly. They can create policies and processes, as well as internal networks, that will support and appeal to veterans.
So, if an employer has a veteran-friendly HR department, how might it better communicate that message to employees?
Kennedy: The St. Louis Fed, for example, does a really good job at encouraging employees to be advocates as well as idea generators. With that back-and-forth communication, we're able to gain insights from the employees as well as share the education that we have.
Specifically with SERVE, we're able to have a platform to do that. It's a support platform for veterans to discuss and share their experiences and their thoughts about how the St. Louis Fed can support as well as appeal to veterans.
Ed, what advice would you give to someone leaving the military?
Martinez: Don't sell yourself short. The military trained you well. Whatever your job is, you're going to go to several schools to receive training that makes you very proficient. You might have someone who is 19 or 20 years old working on a million-dollar piece of equipment or guarding a nuclear weapon. That's a pretty big deal.
The military also provides a whole structure of leadership and management training, which I haven't seen as much in the civilian world. Such soft-skills training shows you how to lead people, deal with conflict and work with groups.
People leaving the military don't realize they have that valuable leadership/management skill set. And the ability to communicate problems and tough things to higher-ups is something we're also used to.
Additional Resources
To learn more about opportunities at the St. Louis Fed, visit our Careers site and connect with us on LinkedIn.
To discover more about our culture, see:
This blog explains everyday economics, explores consumer topics and answers Fed FAQs. It also spotlights the people and programs that make the St. Louis Fed central to America's economy. Views expressed are not necessarily those of the St. Louis Fed or Federal Reserve System.
---
Email Us
All other blog-related questions