How an Inspired Idea Launched a Financial Literacy Partnership with the Osage Nation
In celebration of Financial Literacy Month, we're featuring #FinLit-focused stories and tips to inspire readers. You can find more employee profiles in our ongoing We Are Central series.
---
St. Louis Fed employees are passionate about economic education and financial literacy. For my co-worker Megan Cruz, a member of the Osage Nation of Oklahoma, that passion led her on a journey beyond her full-time role at the Fed and back to her heritage.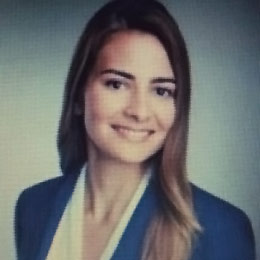 "I had the opportunity to learn about the Economic Education department's robust financial literacy curriculum, and I thought it would be a very good fit for our Osage educational programs," she said.
So Cruz got the ball rolling. She arranged for the Osage Nation's leader, Principal Chief Geoffrey Standing Bear, to visit the St. Louis Fed with other Osage delegates. That visit led to discussions on how the Bank could partner on a financial literacy program for the Osage Nation.
A Partnership in Education
Cruz reached out to the St. Louis Fed's Economic Education team for input and assistance with a goal of not only providing training and curriculum materials for Osage Nation teachers, but also ensuring the material was culturally sensitive, with an Osage language component.
According to Economic Education Officer Mary Suiter, "As a result, we met with departments of the Tribe that provided early childhood and primary education and high school education" to Osage Nation citizens. "Then we conducted workshops for pre-kindergarten through first-grade teachers and high school teachers."
Educators who participated were provided with St. Louis Fed curriculum, including some lessons from the following units:
Suiter also made a financial literacy presentation with Cruz to the Oklahoma Tribal Finance Consortium that includes leadership from Oklahoma's federally recognized tribes.
"Megan facilitated all of this," Suiter said. "The program was successful, the teachers are using the resources and we are planning more training."
The initial training provided to more than 60 Osage Nation educators "was very well-received and, in addition, of particular excitement for me is hearing the Osage language included in lessons," Cruz said.
A Passion for Learning and Leading
Prior to joining the Federal Reserve System, Cruz worked on Wall Street in investment banking. She joined the San Francisco Fed in 2012 as part of the 12th District's Leadership Development Program.
When asked why she chose to work for the Fed, Cruz said, "I was initially attracted to the Federal Reserve because of the vital role it plays within the world's economy and financial system. As an economics major and through my experience working on Wall Street during the financial crisis of 2008, I was even more interested in our central bank."
Looking ahead, Cruz sees more opportunities to expand economic education outreach efforts:
"Since our training with the Osage Nation, we have continued partnering with more tribes. … I am excited by the opportunities to expand this education—whether a tribe has no existing program in place, or if a tribe would like to use the Bank's curriculum to supplement existing programs. I view our relationship as a long-term partnership, where we continue to work with the Tribe on professional development and curriculum on an ongoing basis.
"I understand the significant need for financial literacy within Indian Country, not only through my experience with my own tribe, but also through other tribes I have worked with around the country. As sovereign nations, there is an emphasis on planning ahead and generating wealth for future generations.
"I strongly believe another way of looking forward is by investing in financial literacy programs, as the returns are considerable. The benefits of personal financial literacy education for an individual and their family are well understood, but for tribes it goes a step further. When I look at native youth, I see our future leaders and workforce. Through financial literacy programs, we can help equip them to one day be responsible stewards of tribal assets."
Additional Resources
The St. Louis Fed's Econ Lowdown offers more than 400 lesson plans, podcasts, videos, readings, PowerPoint slides and SMARTboard activities that can be used in pre-K through college classrooms to teach economics and personal finance. Earlier this year, the St. Louis Fed's Economic Education team received the Central Banking Award for financial inclusion for engaging and supporting teachers around the world.
This blog explains everyday economics, consumer topics and the Fed. It also spotlights the people and programs that make the St. Louis Fed central to America's economy. Views expressed are not necessarily those of the St. Louis Fed or Federal Reserve System.
---
Email Us