Economic Forecasting during a Pandemic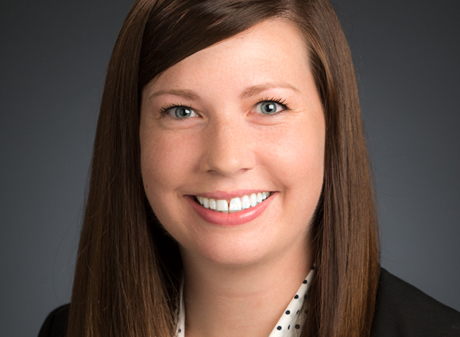 Kathleen Navin doesn't have a crystal ball. But the economist and director at IHS Markit does try to divine the future—using models, statistics and data rather than a glass globe. However, her job as a forecaster got harder with the onset of COVID-19, which shocked the U.S. economy.
The sudden economic changes wrought by the pandemic forced economists to rethink forecasts and a new baseline, she said.
It also provoked "thinking about different alternatives, if things were to be a little bit better or worse," she said. "And given the higher uncertainty overall, those alternatives become a lot more important."
In a Women in Economics Podcast Series episode, Navin discussed economic forecasting, the growing demand for real-time data and how she got interested in economics. (The episode includes a transcript of the interview.)
With economic conditions changing so quickly, economists began to seek alternative data sources to use in their forecasting models rather than wait for data collected by government agencies, which can lag, she said.
"We've started looking at data sources like Open Table, for example, the app that I think a lot of us have on our phones," the economist said. "You actually can look at that data and get a sense for, are people dining out, are people making reservations, and then dining at a restaurant gives us a sense of, how is consumer spending in that area doing right now."
Navin had thoughts about being an engineer, but her focus shifted because of a class during her senior year of high school. In that class, students tracked and analyzed the stock performance of a couple of companies.
"I think I stayed up all night just researching and researching what was happening, you know, the news of the day, how it affected these companies," she said. "It was really that understanding of how an event or a policy decision has that effect on the broader economy, how these things connect to one another."
While in college, she also got encouragement and mentoring from a woman economics professor who was also her undergraduate adviser.
"She was really the best mentor I could've asked for at such a young age," she said. "She continually encouraged me, helped me figure out the best coursework to take."
Although Navin considered getting a Ph.D. in economics, a stint as a research assistant at the Federal Reserve Bank of Kansas City got her hooked on forecasting.
"I loved having the data come in in the morning, analyzing those data series and what it meant for the outlook," she said.
Additional Resources
This blog offers commentary, analysis and data from our economists and experts. Views expressed are not necessarily those of the St. Louis Fed or Federal Reserve System.
---
Email Us
All other blog-related questions