Spurring Americans to Build Their Nest Egg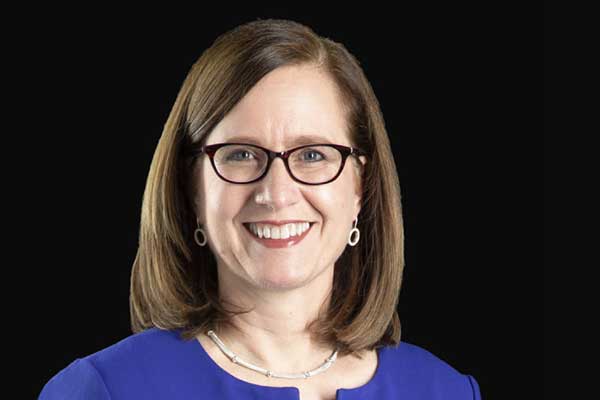 Ever wonder whether academic research affects the real world? Please consider the work of Brigitte Madrian, dean and Marriott Distinguished Professor at the Brigham Young University Marriott School of Business.
Madrian, who specializes in behavioral economics, did a seminal study of a company that was a very early adopter of automatic enrollment in its 401(k). That is, new employees would be automatically enrolled in the employer-sponsored retirement savings plan; if they didn't want to stay in the plan, they would have to request to "opt out."
She found that automatic enrollment had a huge impact on saving: The plan participation rate was about 85% when newly hired employees were automatically enrolled versus less than 40% when employees had to opt in to sign up for the plan.
Policymakers and legislators also took note, writing up legislation that would eventually become the Pension Protection Act of 2006, Madrian recalled.
"I was actually involved in writing the actual legislation and put in provisions that would make it easier for employers to adopt automatic enrollment and that would also encourage employers to adopt automatic enrollment," she said. "So that was a significant piece of legislation in the U.S. that was passed, that relied heavily on the research that I had done a few years earlier."
In a Women in Economics Podcast Series episode, Madrian discussed her research on household saving and investment behavior, her academic career and mentoring other women in the field. The economist also discussed the profession's need to include people from all walks of life and why the disparate impacts of the COVID-19 pandemic highlight this need for diversity. (The episode includes a transcript of the interview.)
The research that helped spur the Pension Protection Act led to dramatic increases in the fraction of people saving for retirement, Madrian said, adding that it was "incredibly rewarding" to see this response.
"The most exciting part of doing research is having that research have an impact, and in this case an impact that hopefully improves people's lives by helping them be better financially prepared for retirement," she said.
This blog offers relevant commentary, analysis, research and data from our economists and other St. Louis Fed experts. Views expressed are not necessarily those of the St. Louis Fed or Federal Reserve System.
---
Email Us
All other blog-related questions