China's Growing Status in Innovation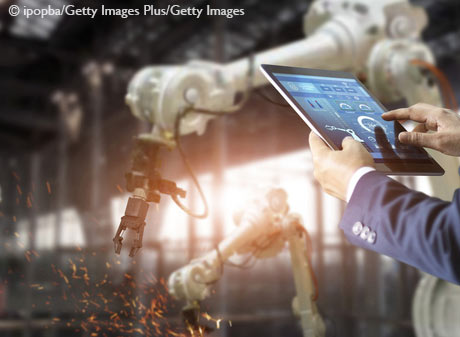 The U.S. has long been a leader in innovation, but a recent Economic Synopses essay argues that China is starting to catch up.
Economist Ana Maria Santacreu and Research Associate Makenzie Peake noted that China has long been an adopter of foreign technology. However, two measures have been on the rise over the past several years:
China's innovation efforts
The pace at which China is being paid for its own intellectual property
Innovation Efforts
Santacreu and Peake compared research and development (R&D) efforts of the U.S. and China for the period 1999-2015. As of the most recent year, China's R&D intensity, measured by R&D spending as a percentage of GDP, was 2.1% of GDP versus 2.8% for the U.S.
However, China's R&D intensity grew from less than 1% over the period studied, therefore increasing considerably faster than that of the U.S. "Because R&D intensity is a proxy for technological advancement, these data suggest that China is catching up to the U.S. in technology," the authors wrote.
Royalty Payments for Intellectual Property
To compare the use of intellectual property, Santacreu and Peake measured royalty payments to China and the U.S. Similar to innovation efforts, China's royalty payments from the world ($1 billion) lagged the U.S.'s ($113 billion) in 2016, the most recent year for which data were available. "This is not surprising, as the U.S. is one of the global leaders in innovation," Santacreu and Peake wrote.
Yet, China's royalty payments from the world as a percentage of the U.S.'s increased significantly. In 2007, China's royalty payments were about 0.44% of what the U.S. received. By 2016, that percentage had increased to more than 1%. "Indeed, China has seen an almost 160 percent increase in intellectual property receipts from the world in the past decade, compared with an 11 percent increase for the U.S. over the same time frame, which indicates China's increased knowledge diffusion throughout the world," the authors noted.
Conclusion
Santacreu and Peake concluded: "Although it still has a long way to go to become an innovation leader, China is moving toward the role of global innovator and away from its traditional role as mainly an adopter of innovation."
Additional Resources
This blog offers commentary, analysis and data from our economists and experts. Views expressed are not necessarily those of the St. Louis Fed or Federal Reserve System.
---
Email Us
All other blog-related questions