What Is the Impact of Chinese Imports on U.S. Jobs?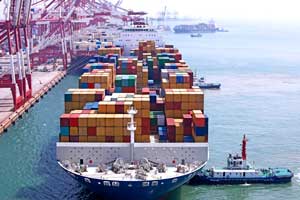 Thinkstock/tcly
Each issue of The Regional Economist, published by the Federal Reserve Bank of St. Louis, features the section "Ask an Economist," in which one of the Bank's economists answers a question. The answer below was provided by Economist Maximiliano Dvorkin.
What is the impact of Chinese imports on U.S. jobs?
Although most economic models point to overall gains from trade, these gains are not distributed evenly across workers and regions. With that in mind, Lorenzo Caliendo, Fernando Parro and I studied the impact of the surge of imports from China between 2000 and 2007 on different U.S. labor markets.1 In particular, we examined how workers in different sectors, like manufacturing or services, and in different regions were affected.
Of the more than 3 million manufacturing jobs that were lost overall in the U.S. between 2000 and 2007, we found that about 800,000 manufacturing jobs were lost because of the increased Chinese competition. Most of these jobs were in the production of computer and electronic goods, primary and fabricated metal products, furniture and textiles.
As might be expected, larger states experienced larger losses in manufacturing jobs. After controlling for size, we found that states with a larger share of manufacturing employment (e.g., Ohio) experienced a larger than average loss, while the opposite was true for states with a smaller share of manufacturing employment (e.g., Florida).
Despite the job losses in manufacturing, the economy gained a similar number of jobs in other sectors, such as services, construction, and wholesale and retail trade. These sectors, which were not very exposed to Chinese competition, benefited from having access to cheaper intermediate inputs. As a result, U.S. firms in these sectors were able to lower their production costs. In turn, consumers were able to purchase these U.S. goods at a lower price. Between these savings and the savings on cheaper Chinese-made goods that they bought, U.S. consumers gained an average of $260 of extra spending per year for the rest of their lives, we estimated, all stemming from the increased imports from China.
Research like ours enhances the understanding of who gains and who loses from international trade. An important consideration is how to create policies that help those who are hurt by trade without our losing the gains from it. Further research is needed to answer this important question.
For more discussion on this topic, listen to the Timely Topics podcast with Dvorkin at www.stlouisfed.org/timely-topics/chinese-imports-us-jobs.
Notes and References
1 Caliendo, Lorenzo; Dvorkin, Maximiliano; and Parro, Fernando. "Trade and Labor Market Dynamics." Working Paper 2015-009C, Federal Reserve Bank of St. Louis, August 2015.
Additional Resources
This blog offers commentary, analysis and data from our economists and experts. Views expressed are not necessarily those of the St. Louis Fed or Federal Reserve System.
---
Email Us
All other blog-related questions