U.S., European Economies and the Great Recession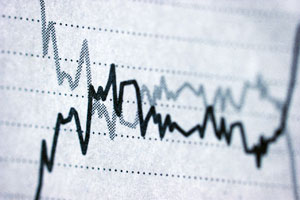 Thinkstock/Jupiterimages
As the U.S. economy has gotten stronger, labor markets across the country have improved substantially, albeit slowly, from the shocks they suffered during the Great Recession. Here, we highlight the unemployment rate dynamics in the U.S. and across Europe during and after the Great Recession and global financial crisis.
As the figure below shows, the U.S. unemployment rate increased rapidly in 2008 and 2009.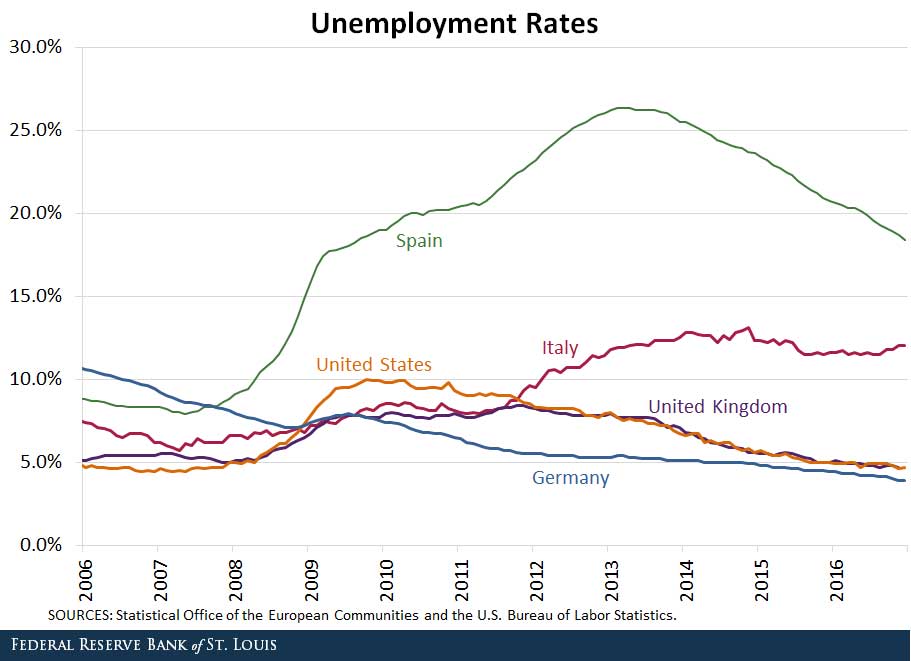 The U.S. unemployment rate rose from 5 percent in January 2008 to its peak of 10 percent in October 2009, with the year-over-year changes being at least 3 percentage points for 10 consecutive months. Since then, however, the unemployment rate has declined at a mostly consistent average year-over-year pace of 0.6 percentage points, reaching 4.7 percent in December 2016.
The experiences of the United Kingdom and Germany were somewhat similar, with a quick uptick and a prolonged decline in the unemployment rate. It is important to note that Germany's unemployment rate had already been declining from a prior peak in the early 2000s, and the U.K.'s hovered around 8 percent for about four years before it started declining.
But the experience for countries in Europe's periphery, like Spain and Italy, was quite different. Spain and Italy both had a second prolonged rise in the unemployment rate well after the financial crisis, as their economies struggled to recover. This is highlighted in the figure below, where the real GDP growth in both of these countries quickly slowed and dipped back into negative territory for a second time in 2011, and this time for a much longer period.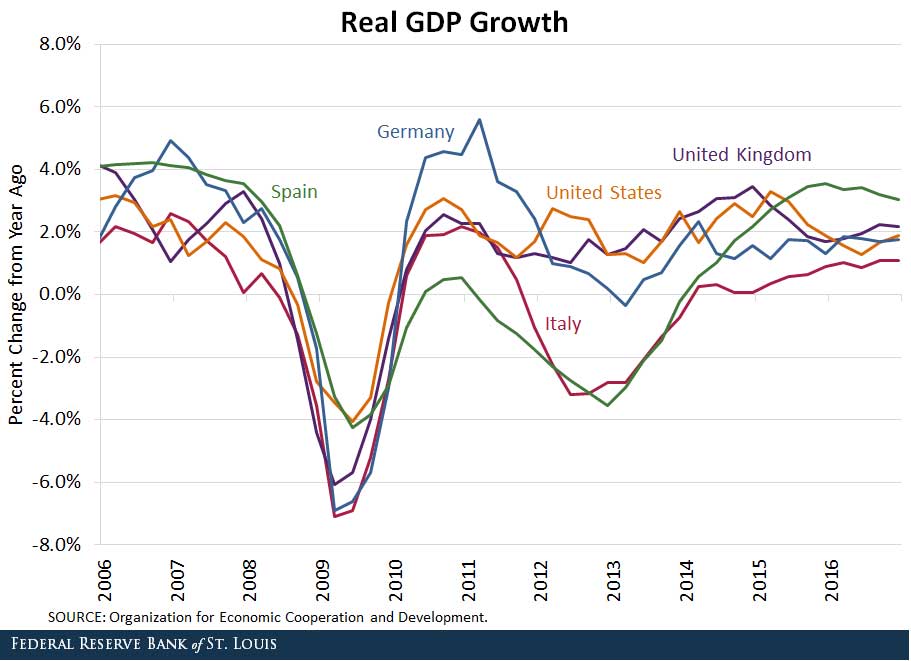 The final figure below shows how Italy's economy has struggled to grow back to its pre-recession level, explaining why its unemployment rate has remained elevated for several years.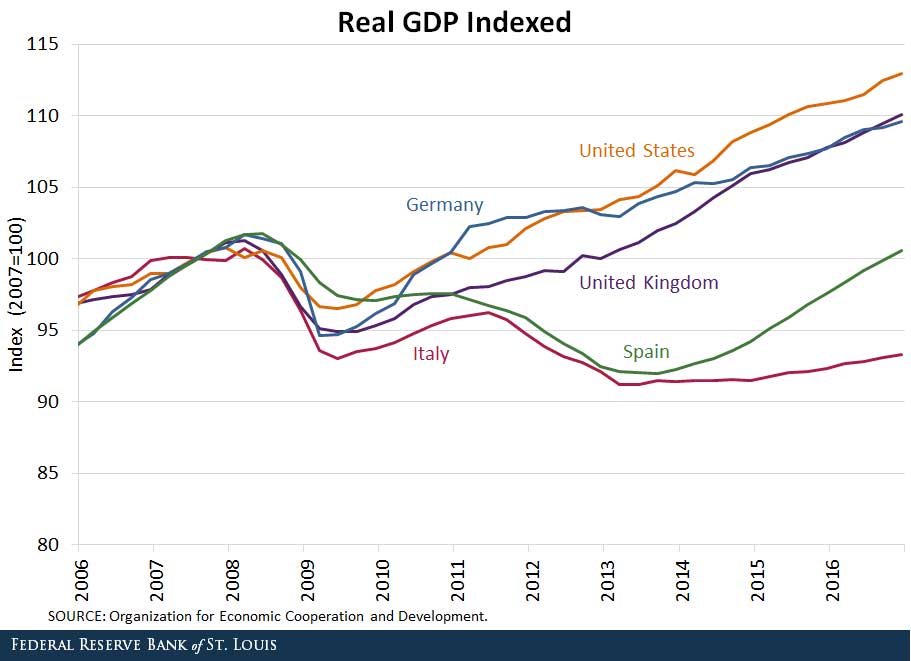 On the other hand, Spain's economy has just recently reached its pre-recession level, and it has grown at an average pace of 3.2 percent over the past two years. Spain's recent growth has had a positive impact on its unemployment rate, which declined at an average year-over-year pace of 2.4 percentage points in 2015 and 2016.
Finally, the U.S., the U.K. and the German economies have grown and surpassed their pre-recession levels, pointing to why their unemployment rates have declined considerably.
Additional Resources
This blog offers commentary, analysis and data from our economists and experts. Views expressed are not necessarily those of the St. Louis Fed or Federal Reserve System.
---
Email Us
All other blog-related questions