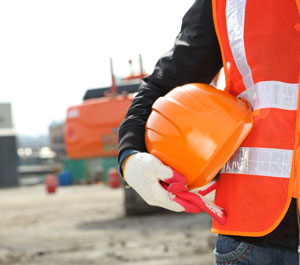 Thinkstock/ndoeljindoel
Occupations with large growth over the past 35 years have had workers with lower rates of serious health problems and fewer Social Security Disability Insurance (SSDI) claims, according to a recent Economic Synopses essay.
David Wiczer, an economist with the St. Louis Fed, and Amanda Michaud, an assistant professor of economics at Indiana University, examined the growth rates and safety of various occupations.
The authors examined the average growth rate across 10-year intervals for 16 occupations for the period 1980-2014, focusing on full-time workers 45 to 65 years of age.1 They also measured the "risk" of workers in these occupations having long-term health problems or receiving SSDI.2
Wiczer and Michaud noted that both high-wage occupations (such as professionals) and lower-wage occupations (such as sales and clerical jobs) that grew faster than average experienced low rates of health problems among workers. Professional occupations, for example, grew about 40 percent faster than the overall average, and only about 7.5 percent of workers received SSDI. On the other hand, the slowest growing occupation was machine operators, which grew at one-tenth the speed of the overall average. It was also one of the riskiest, with nearly 20 percent of machine operators receiving SSDI.
The authors concluded, "Not all fast-growing occupations offer high wages, but they are almost all physically safe. On the flip side, shrinking occupations generally have high health risks."
Notes and References
1 The authors chose this age range because this working-age population has the greatest risk of health problems. Data on the number of workers by occupation are from the Current Population Survey from the U.S. Census Bureau.
2 The health data are from the University of Michigan's Health and Retirement Survey, which surveys people 50 and older on their longest held occupation, whether they receive SSDI benefits and their difficulties with certain everyday activities, such as walking across a room.
Additional Resources