Prepare Online for the AP Macroeconomics Test
AP Macroeconomics Study Hub
In addition to the live AP Econ review sessions, our team has put together some of their best resources for AP Macroeconomics students in one place.
Through our Econ Lowdown learning portal, you can access courses, videos and readings that cover various concepts you have learned and will be learning in your class. As you prepare for your exam through online learning, these engaging resources will help you learn, review, apply and practice the concepts.
How to Access AP Macroeconomics Resources
First, visit www.econlowdown.org/student. Click the Google Log In button and enter your Google credentials.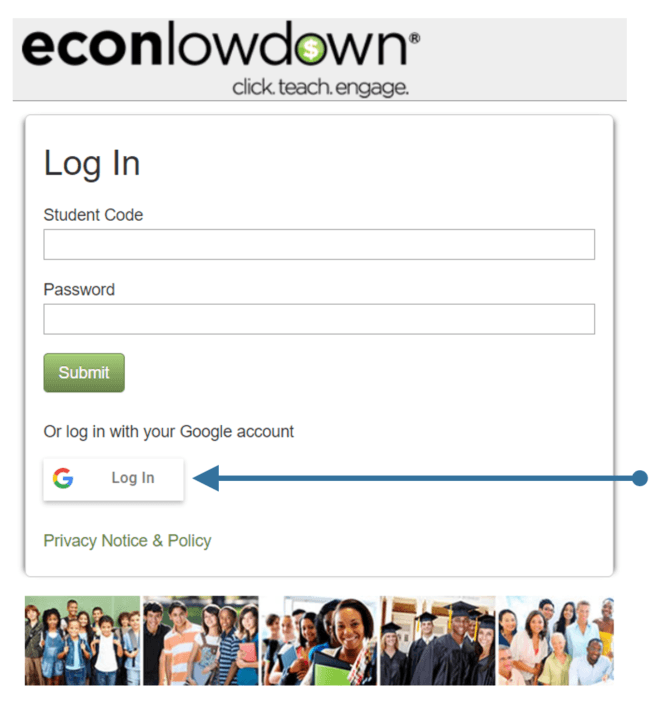 Next, Join the Advanced Placement Macroeconomics classroom. Enter the classroom code DpPhCqb

Finally, use the courses, videos and readings in the virtual Advanced Placement Macroeconomics classroom to prepare for the 2022 AP Macroeconomics exam.
Additional Resources
We have also included the link to the College Board AP Macroeconomics YouTube page where classes are scheduled to be livestreamed.
Questions?
For questions or more information, please contact us at andrea.caceres-santamaria@stls.frb.org.
Related
Find More Economics and Personal Finance Resources