COVID-19 and the St. Louis Fed: An Update from President Bullard
January 3, 2022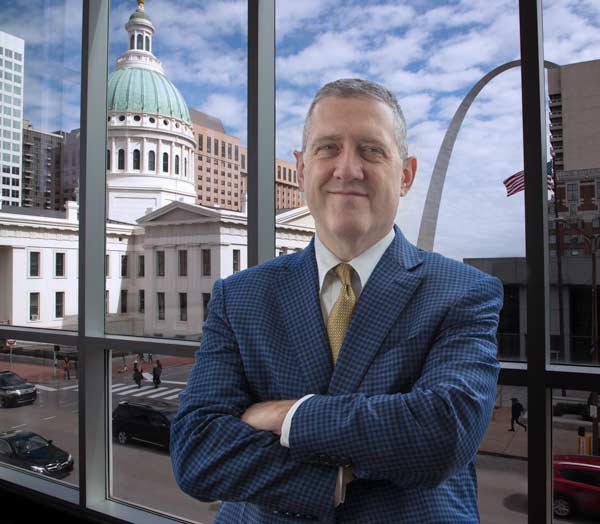 Since early 2020, the world has been coping with the global health crisis brought on by the COVID-19 pandemic. In the U.S., we experienced a sharp recession that lasted for two months in 2020, as public health measures adopted to contain the virus had a substantial impact on the economy.
However, people are learning to adapt to the risks posed by COVID-19. Many businesses have found ways to continue producing their goods and services, and households have found ways to consume, work and save during the pandemic. This adaptation combined with the responses from U.S. policymakers and the arrival of vaccines have led to rapid economic growth since the recession ended. In fact, the level of U.S. output has already surpassed its pre-pandemic peak—a much faster recovery than the one that followed the financial crisis of 2007-09.
As with any crisis, there continue to be twists and turns with the pandemic, such as new variants of the virus, but businesses and households continue adapting to meet new challenges that arise.
At the St. Louis Fed, we have remained a highly productive organization. As the pandemic has unfolded and vaccines become widely available, we have been able to safely return a majority of our employees to our facilities. Now, like so many others across the country, we have adopted a new hybrid working model. Of course, with this return to the office, the health and safety of our employees continues to be a top priority, which is why we are requiring employees to be up to date with their COVID-19 vaccinations.
The hybrid model provides new opportunities but also new challenges in a post-pandemic world. As always, we remain focused on carrying out our public service mission and on promoting the stability of the financial system as well as our congressional mandate of achieving maximum sustainable employment and price stability. No matter where we are working, we will continue working toward those goals.
Sincerely,

James Bullard
President and CEO
Federal Reserve Bank of St. Louis
St. Louis Fed COVID-19 Information
Visiting the St. Louis Fed: COVID-19 Vaccination Requirement
FRED Dashboards: Economic Conditions and Financial Conditions
Timeline of Events Related to the COVID-19 Pandemic
From the Federal Reserve System
Federal Reserve Board of Governors' COVID-19 page
The Impact of COVID-19 on Low- to Moderate-Income Communities and the Entities Serving Them
Consumer Resources
FTC Coronavirus Advice for Consumers
Note on scams and fraud: Consumers should be wary of fraudulent solicitations that appear to be made with approval/involvement of the Federal Reserve, Fed officials, or other U.S. government officials. Such offers often promise bogus financial services or sums of money in exchange for either payment or personal information that is used later to commit fraud or theft. The Fed provides banking services only to banks and does not communicate directly with consumers on financial matters. There are no individual accounts in Federal Reserve Banks, and the Fed has no involvement in these solicitations.
View the most current research related to the COVID-19 pandemic from the economists and staff of the St. Louis Fed.