March 17, 2020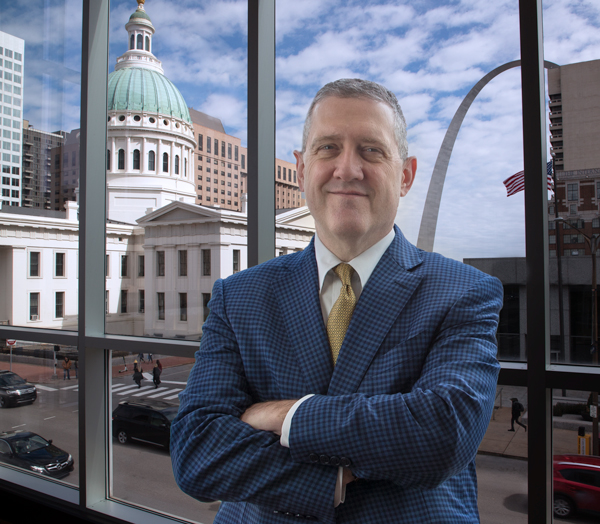 COVID-19 is having a profound effect on people and economies here and around the world. These are challenging times, and the Federal Reserve System is united in a common goal: to serve the American people. The Federal Open Market Committee—of which I am a participant—has authorized the Federal Reserve to take action by lowering the targeted range for the federal funds rate, enhancing liquidity in financial markets and facilitating increased lending by financial institutions during this disruptive period. We are driven by our public service mission, our responsibility to promote the stability of the financial system, and by our congressional mandate to foster maximum sustainable employment and price stability.
At the St. Louis Fed and at our branches in Little Rock, Ark., Louisville, Ky., and Memphis, Tenn., we are carrying out our mission while actively monitoring the developments of the spread of COVID-19 and its ongoing impact on our nation, our District and our workforce. As such, we remain open for business and focused on delivering our important responsibilities while being mindful of the safety and well-being of our workforce and the communities we serve.
Effective March 16, we are operating on a full-time remote work status for all staff with the exception of those staff in essential on-site operations, such as cash processing, law enforcement and certain facility functions. We have robust business continuity plans in place that focus on ensuring that all critical functions will continue. Our services are operational, and we do not anticipate any business disruption.
This page contains additional resource links from the St. Louis Fed and other organizations that may be helpful to you during this unprecedented time.
Sincerely,

James Bullard
President and CEO
Federal Reserve Bank of St. Louis
---
Related Data
FRED Economic Conditions Dashboard
FRED Financial Conditions Dashboard
The Impact of COVID-19 on Low- to Moderate-Income Communities and the Entities Serving Them
Eighth District Resources
Annual Report 2020: How the Pandemic Defined 2020
Updates from the Federal Reserve Board
FOMC press conference call, March 15, 2020
Federal Reserve Board of Governors' COVID-19 page
Business Resources
Consumer Resources
Economic Impact Payments: Tool to Register if Not Typically Filing Tax Returns
From President
Jim Bullard
Expected U.S. Macroeconomic Performance during the Pandemic Adjustment Period, On the Economy, March 23, 2020
Media Interviews
Bullard Speaks about Inflation, Tapering, Washington Post, Aug. 4, 2021.
Bullard Speaks about Inflation, the Labor Market and GDP Growth, CNBC, May 11, 2021.
Bullard Speaks about Inflation, Monetary Policy, Bloomberg Radio and TV, April 12, 2021.
Bullard Speaks about U.S. Economy, Inflation, CNN International, April 1, 2021.
Bullard Discusses Monetary Policy, U.S. Economy, Treasury Yields, Wharton, March 5, 2021.
More from the St. Louis Fed
The Enduring Regional Economic Challenges Associated with the Pandemic, On the Economy, September 9, 2021
Foreclosure Rates and On-Time Mortgage Payments during COVID-19, On the Economy, September 7, 2021
Higher-Than-Expected Inflation, Delta Variant Could Slow Real GDP Growth, Regional Economist, August 27, 2021
Job Switching Rates during a Recession, On the Economy, August 19, 2021
Asset Values Surged during the K-Shaped Recovery, Driving Wealth Gains Higher, On the Economy, August 17, 2021