Stay Informed about St. Louis Fed Careers
Discover job opportunities with the Federal Reserve through our social media channels.
You can also learn about the St. Louis Fed through our publications and podcasts.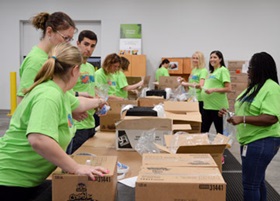 The employees of the St. Louis Fed give back to the communities in which they live through generous donations, hands-on volunteerism and civic leadership. It's part of the fabric of the Bank, with enthusiastic participation from employees in every department.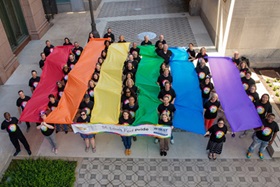 Diversity isn't just talked about at the Federal Reserve Bank of St. Louis; it's practiced in every area of our organization. We believe that our differences are what make us stronger.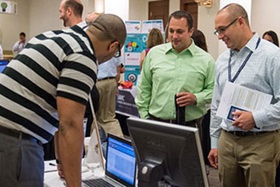 Whether it's a product like the Bank's popular FRED® database, which provides economic data from around the globe, or finding a way to introduce sustainable practices—like recycling cash shreds into mulch—innovative ideas are encouraged and implemented every day at the St. Louis Fed.