Our Leadership in Literacy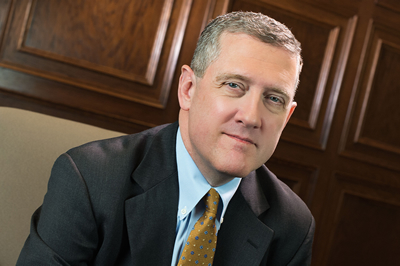 Everyone needs to have an understanding of how the economy works to compete in today's world. Yet, as a society, we have underinvested in economic education and financial literacy. In serving in my role as CEO of the St. Louis Fed, I often hear from business, civic and community leaders that the current workforce must be more financially trained for us all to advance.
Statistics confirm that there is much room for improvement. A recent survey of American adults included several questions designed to assess the level of financial literacy in the population.1 The survey showed, for instance, that only 33 percent of respondents correctly answered a question about how long it would take for debt to double with a given interest rate that is compounded annually. As another example, only 59 percent of respondents recognized that money in a savings account would buy less one year later if the inflation rate was higher than the return on savings.
Other questions in the survey covered topics such as saving and planning. In this area, the survey revealed that only 58 percent of non-retired respondents have a retirement account, and only 41 percent of those with financially dependent children report saving for their children's college expenses.
What can we at the St. Louis Fed do about these shortcomings? We know from our research, programs and outreach that economic education and financial literacy are critical building blocks to teach individuals how to secure a good-paying job, pay their bills, plan for their future and that of their families, and be good citizens. We also know that economic education must start when children are young—preschoolers even—and continue into adulthood and retirement. That is why the St. Louis Fed has made a significant commitment in terms of investment and resources to advance economic education for all.
Our educational efforts matter because an individual's financial decisions—both good and bad—ripple out to others. What affects households can, in turn, impact communities and, from there, can positively or negatively influence the soundness of the economy overall.2
A Leader in the System
The St. Louis Fed is a leader in the Federal Reserve System when it comes to developing programs that enhance financial literacy and economic education. We are also skilled here at our Bank in applying rigorous research-based methods to track pre- and post-test outcomes for students, which help us validate the quality and effectiveness of the materials we create.
As you will see in this report, everyone can use our education materials, and there is something for everyone—from stories for preschoolers to lesson plans for use in kindergarten through college to online resources for parents, seniors and, of course, teachers at all levels. All are easily accessible via www.stlouisfed.org/education. And all are free.
We think our efforts are paying off. In 2016, we reached nearly 500,000 students across the 50 states through teachers who attended our training programs. Also, for the first time, we crossed the 1-million threshold in online enrollments in our courses and videos. Given that there are about 50 million students in public schools alone in this country, we know there is a wider audience to reach.3
Our resources and efforts in advancing financial literacy go beyond the classroom, though. The economics expertise at the St. Louis Fed provides us with a unique opportunity and competitive advantage to lead in the field of financial literacy. For example, at our St. Louis headquarters, visitors can tour our interactive Inside the Economy® Museum to learn about the economy and their role in it—illustrating to the public how the choices one person makes can affect the macroeconomy. In addition, our Bank's Center for Household Financial StabilityTM conducts and shares research on household balance sheets, often focusing on such critical basics as mortgage debt, student loan debt and wealth discrepancies among different age groups, races and people with different levels of education.
Continuing the St. Louis Fed Tradition
All of these efforts are a continuation of the St. Louis Fed's pioneering tradition, established decades ago. In the 1960s and 1970s, the St. Louis Fed became known as the "maverick" among the 12 Federal Reserve banks around the country for its forethought on the link between inflation and monetary policy—before this idea became mainstream in the economics profession or within the Federal Reserve System itself. Likewise, the St. Louis Fed became a leader in amassing and presenting economic data in an accessible and objective way for anyone to use (again, free of charge).
This innovative mindset shines through today in many areas of our Bank. To name just a few:
a top-tier Research department providing thought leadership on monetary policy,
a Supervision department that is a national leader in training examiners and in communicating key supervisory and regulatory information across the banking industry,
powerful, public resources, such as the Federal Reserve Economic Data (FRED®) online database, the GeoFRED® data-mapping tool and the FRASER® digital archive of the Federal Reserve, and
a top-notch Economic Education department that advances financial literacy for life, which is the main focus of this annual report.
Financial literacy is of utmost importance today. We know that educating the public about economic concepts can help make our communities financially stronger. Our leadership in advancing financial literacy and economic education furthers our public mission to strengthen the economy for the benefit of all.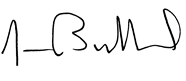 James Bullard
President and CEO
Federal Reserve Bank of St. Louis
Endnotes
FINRA Investor Education Foundation. "Financial Capability in the United States 2016," July 2016. More than 27,000 American adults (age 18 or older) took the survey. The summary of findings and the full report can be found at http://www.usfinancialcapability.org/results.php?region=US. [ back to text ]
For example, see Bernanke, Ben S. "Financial Education," remarks at the Conversation with the Chairman: A Teacher Town Hall Meeting, Federal Reserve Board, Washington, D.C., on Aug. 7, 2012; and the statement by Chairman Bernanke on financial literacy on April 20, 2011. They can be found at https://www.federalreserve.gov/newsevents/speech/bernanke20120807a.htm and https://www.federalreserve.gov/newsevents/testimony/bernanke20110420a.htm, respectively. [ back to text ]
National Center for Education Statistics. Digest of Education Statistics: 2015, Table 203.10, December 2016. See https://nces.ed.gov/programs/digest/d15/tables/dt15_203.10.asp?referrer=report. [ back to text ]