Note: The Housing Market Conditions heat maps have been upgraded and now display the percentage categories of "seriously delinquent mortgages" and "change in seriously delinquent mortgages" in an updated color palette. If you have any questions, or need more information about the new heat maps, please email us.
Housing Market Conditions Home
Housing Market Conditions PDF Archives
September 2017
U.S. | Arkansas | Illinois | Indiana | Kentucky | Mississippi | Missouri | Tennessee | Little Rock MSA | Louisville MSA | Memphis MSA | St. Louis MSA
Seriously Delinquent Mortgages by County
September 2017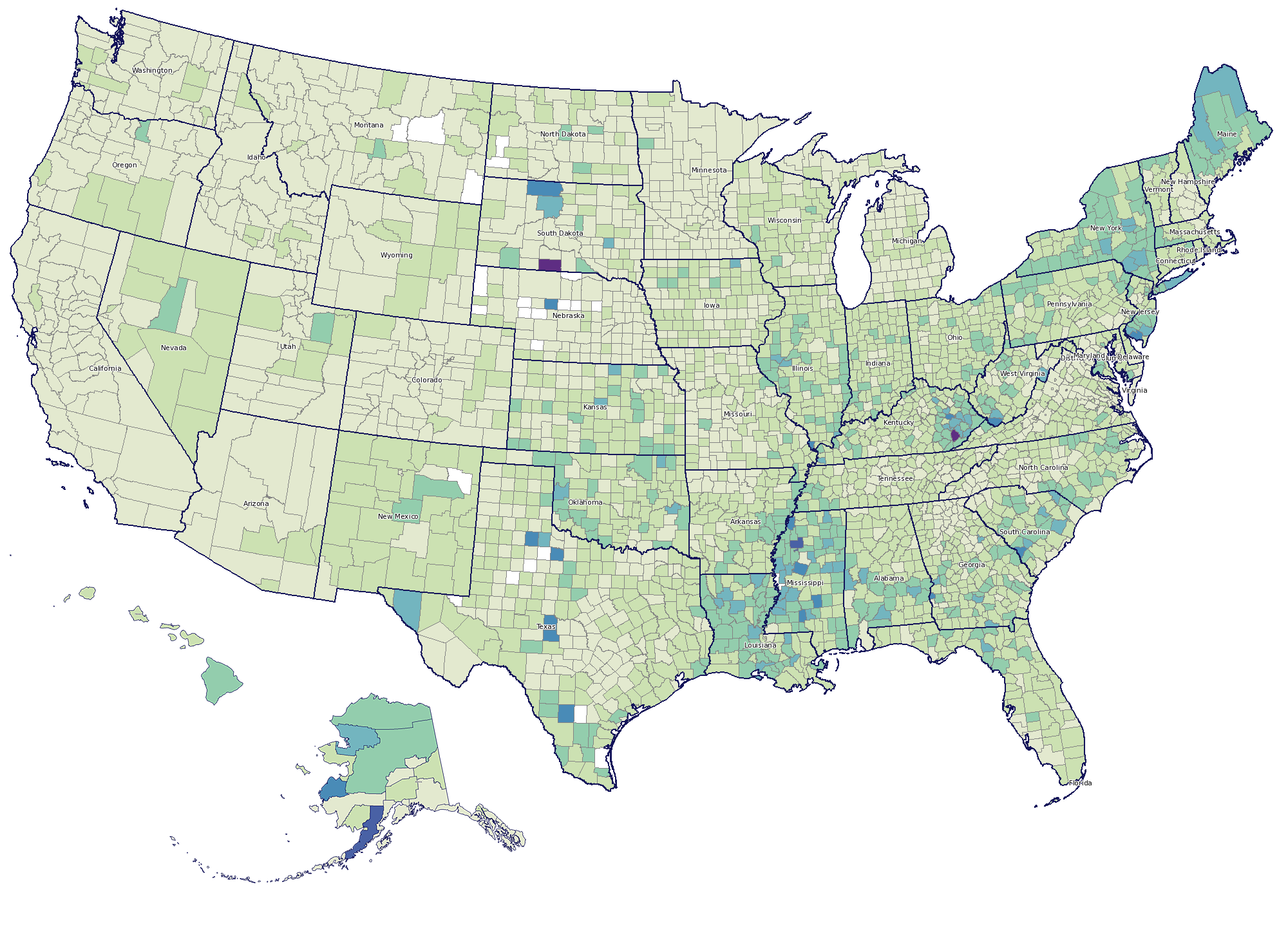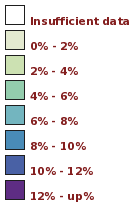 In September 2017, 2.2 percent of loans in the United States were seriously delinquent (delinquent 90 days or more or in foreclosure).
Change in Seriously Delinquent Mortgages by County
June 2017 to September 2017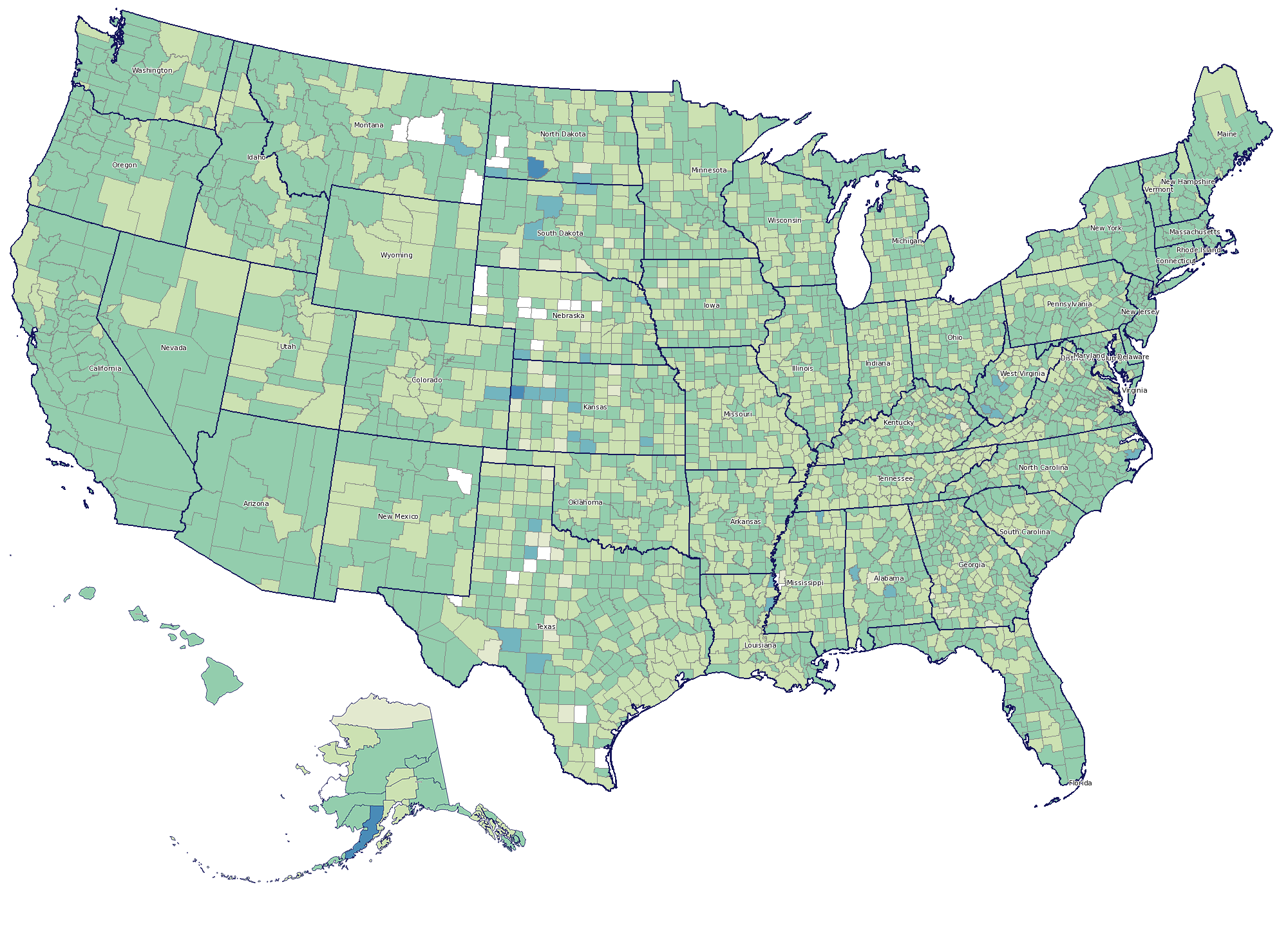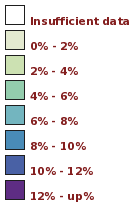 The share of seriously delinquent loans decreased 7 basis points (bps) in the United States between June 2017 and September 2017. Loans that are delinquent 90 days or more increased 3 bps; foreclosures decreased 12 bps.
House Prices
Third Quarter 2017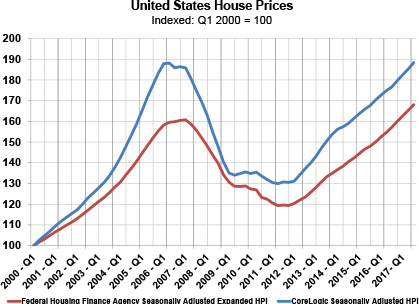 In the third quarter of 2017, house price indices for the United States were 1.7 percent higher for both FHFA and CoreLogic than in the second quarter of 2017. Since the third quarter of 2016, house price indices were 6.8 percent higher (FHFA) and 6.6 percent higher (CoreLogic).